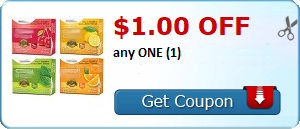 It's Tuesday and that means a new "healthy" cashback offer from SavingStar. This one will get you 20% cashback when you buy loose Oranges through 9/14/15 at a participating retailer.
20% cashback when you buy loose Oranges SavingStar cashback offer (exp 9/14)
Fine print: Only valid on a single purchase of loose, unwrapped Tomatoes. Pre-packaged produce will not qualify. Valid on purchases up to $10 (maximum $2 reward). Offer valid from 9/8/15-9/14/15. Not valid at BJ's, Shurfine, Shursave, Kennie's, Family Owned Markets, Thriftway, Shop n Bag or Stauffers of Kissel Hill stores. Unfortunately, this offer cannot be used when you weigh and tag the produce yourself prior to checkout.
OUR TOP PICKS (UPDATED 1/15/18):
-
Burger King Class Action Settlement ***FREE MONEY – No Receipt Needed***
-
HOT New BOGO Purina Bella Dog Food printable coupon
-
HOT – FREE Loaf of Canyon Bakehouse Bread Coupon for YOU and a Friend!
-
CVS Shopping Trip - Paid $1.75 on $62.69 Worth of Merchandise (97.2% Saved)
-
Easiest $5-$15 MONEYMAKER (or more) EVER! Sign up with the Dosh App ASAP!
-
Amazon: $24.97 Gillette Fusion Razor Refill Cartridges 12-pack (reg. $47.99!)
-
New High-Value $1/1 Campbell's Skillet, Slow Cooker or Oven Sauce printable coupon!
-
New high-value $1/1 Pace Salsa or Picante Sauce printable coupon!
GET CONNECTED WITH COUPONAHOLIC:
-
SUBSCRIBE to our Daily Email Newsletter
-
FOLLOW us on Instagram
-
LIKE the Couponaholic .NET Facebook Page
-
JOIN the I am a Couponaholic! Facebook Group
-
FOLLOW CouponaholicNet on Twitter
-
FOLLOW CouponaholicNet on Pinterest