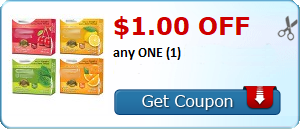 Here's a nice SavingStar cashback offer on Asparagus! Right now you can load an eCoupon for 20% cashback on loose Asparagus:
20% Asparagus SavingStar Cashback Offer (direct link)
Fine print: Only valid on a single purchase of loose, unwrapped green peppers. Valid on purchases up to $10 (maximum $2 reward). Offer valid from 3/31/15-4/6/15. Not valid at BJ's, Shurfine, Shursave, Kennie's, Family Owned Markets, Thriftway, Shop n Bag or Stauffers of Kissel Hill stores. Unfortunately, this offer cannot be used when you weigh and tag the produce yourself prior to checkout.
Extreme Couponing Tip: You can usually get two prints of most internet coupons. To find them in the easiest possible way, use our preclipped links that take you right to the coupon. Then come back and click the same link to get your 2nd print. This will save you the time spent searching for the coupon.
Never miss another hot coupon, deal or freebie again! "Like" Couponaholic .NET on Facebook, Follow us on Pinterest, Follow us on Twitter, Follow us on Instagram or Subscribe to our Daily Email Newsletter!